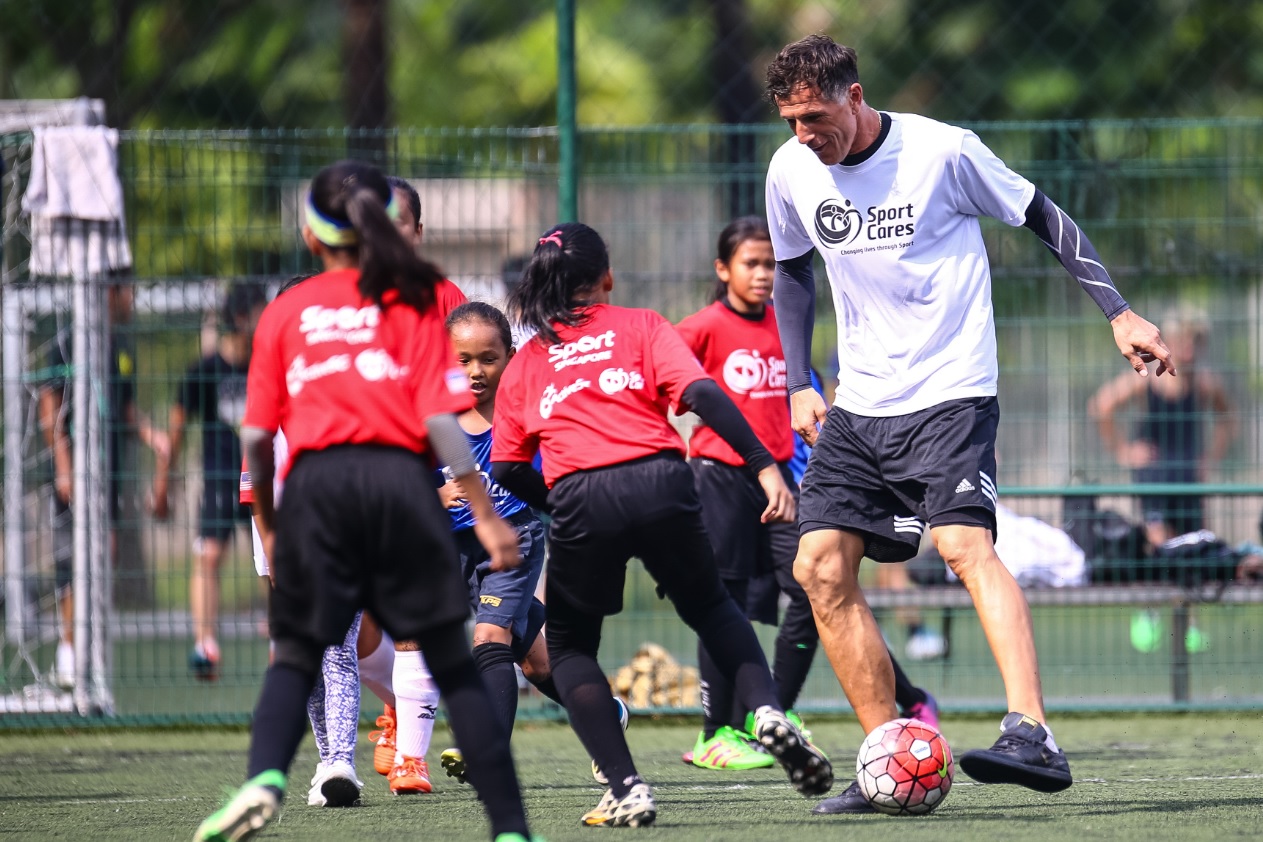 The SportCares Bursary aims to increase opportunities for children and youth from low-income families to participate in various programmes offered by ActiveSG Academies and Clubs (A&Cs).
Our aspiration through this initiative is to see SportCares Bursary recipients engage in a healthy lifestyle, learn a new sport, and build a sense of belonging in the community they live in.
Eligibility Criteria
Singapore Citizens and Permanent Residents are welcome to apply.
Children and youth aged 3 – 16 years old.
The Bursary recipient and/or applicant must be currently receiving financial assistance from a government or non-profit organisation. Please refer to the table below for examples of eligible financial assistance schemes.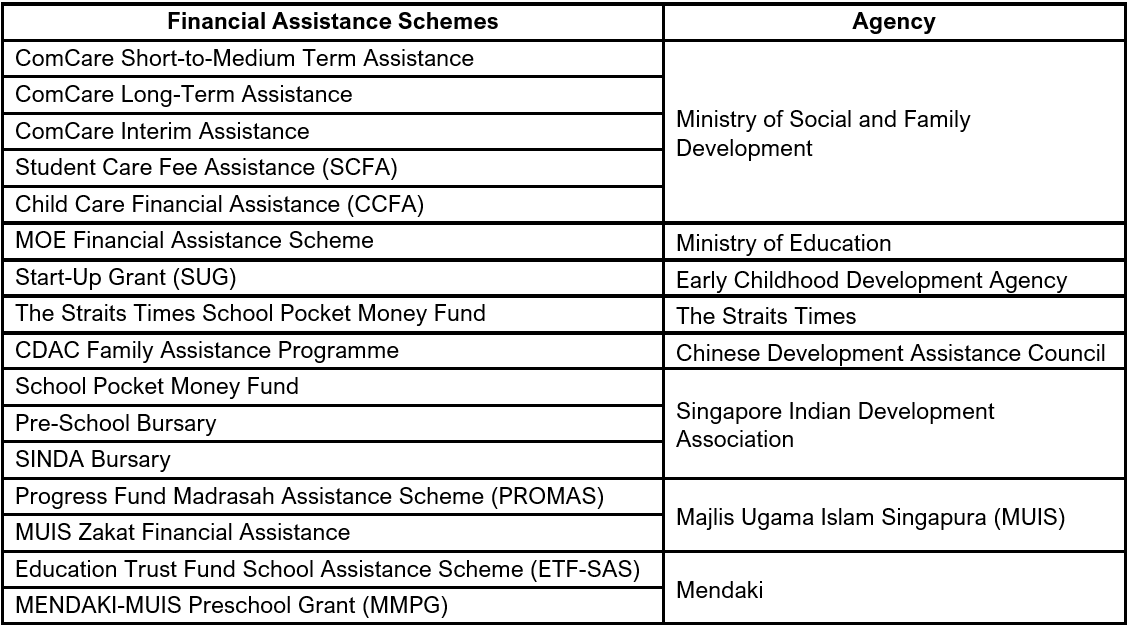 Bursary Coverage
The bursary will cover seasonal participation fees for eight (8) ActiveSG Academies & Clubs (A&C): Athletics, Basketball, Hockey, Tennis, Volleyball, Water Polo, Canoe, and Table Tennis.
Expectations of Bursary Recipients
All SportCares Bursary Recipients are expected to attend at least 70% of the training sessions per season and display sportsmanship conduct during all A&C related sessions. Failure to meet the attendance requirement of 70% per season may result in the suspension of the Bursary.
How to Apply?
Existing Bursary recipients
Please speak to your coach at your training venue and let them know of your interest to continue with the Bursary. By doing so, our colleagues at the respective A&C can process your application for the next season.
New applicants
Individuals: We request that individual applicants write to us here, with details of your name, contact number and postal code of your current residential location. We will be in touch with you within seven (7) working days.
[NEW] Group Sign-Up: For community groups, social service agencies and schools, we request that you consolidate a list of interested applicants first then write to us here. We will be in touch with you within seven (7) working days.